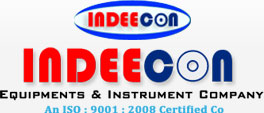 Trade Information
Cash Advance (CA)

1 Week

85x50x60cm
Product Description
Indeecon has developed the Portable Temperature & Humidity Calibrator keeping in view the requirement of Calibration of Temperature, Humidity Instruments. The new Temperature/ Humidity Generator is a self- contained bench top unit that calibrates a wide variety of temperature/ humidity measurement instruments and generates RH ( relative humidity ) and Temperature accurately.
Technical Specifications :
Temperature & RH Sensor :
Rotroni make Precise Temperature & RH Sensor
Temperature & RH Controller :
EUROTHERM make high accuracy Temperature & Rh Controller
Temperature Range : -5®C to 50®C
Control Accuracy : 0.1®C
Resolution : 0.1®C
Uniformity : Better than 0.5®C
Stability : Better than 0.5®C
Humidity Range : 20% to 95%
Control Accuracy : Better than +/-1%
Resolution : 0.1% RH
Uniformity : +/-1%
Stability : Better than 1%
Inner Working Size : 26.5(L) x 24(D) x 25.5(H) cm
Salient Features:
Low wattage Heaters.
Quick Humidity generation.
Low Water requirement.
Low Power consumption.
Can be carried on site.
Occupying less space.
Capable of producing atmospheres of known humidity and Temperature values.
Extensively used in industries like
Calibration Laboratories, pharmaceutical and other similar industries.
Used to calibrate humidity probes, data loggers, chart recorders and hygrometers.
Reducing the cost and time involved.
Also performs environmental testing.
Facilitates data evaluation and verification.
INDEECON EQUIPMENTS & INSTRUMENTS COMPANY
Other Products in 'Calibration Equipments' category